Search Engine Optimisation (SEO)
Q. What is website SEO?
A. Quite simply, SEO is the term for all the methods you can use to ensure the visibility of your website and its content on search engine results pages
There is so much that can be written about Search Engine Optimisation (SEO) however for the purpose of this page we will just cover some of the basics. We will mainly focus on the technical practices that can be achieved behind the scenes on your website ('on-page SEO') as this is what we will be undertaking for you when we build your WordPress website.
Note: there are other types of website SEO that can be done include the promotional 'off-page' approaches you can use to raise your site's visibility (link-building, social media marketing).
Why do you need website SEO?
Building strong site architecture and providing clear navigation will help search engines index your site quickly and easily. This will also, more importantly, provide visitors with a good experience of using your site and encourage repeat visits. It's worth considering that Google is increasingly paying attention to user experience.
As the amount of traffic that search engines can drive  to your website is substantial this is why SEO is so important.
What we do to help with your websites SEO.
As part of the development process we will install the appropriate plugins that will allow us to undertake site and page SEO at the time of building your site. If you are going to be undertaking the management of your content in the future then these tools/plugins will be available for you to Perform SEO on any new pages/posts that you create.
How Long will it take my Site to appear in Search Engines?
New Websites -This can depend on numerous variables but usually if it is a new website it can take up to 3 months before you start appearing in search engine results (let alone start moving up the results pages/list), and this is why it is so important to get it right the first time and not implement any quick fixes that attempt to get you on faster or up the search results faster as they can work against you in the long run.
Existing Websites – If you have an existing website that is not currently ranking well, then you should get it checked to ensure that you are complying with current SEO standards. If you have had SEO implemented by anyone in the past you should get your site checked to ensure that the previous SEO that was done did not include quick fixes which may have worked at first but may be working against you now (see below for some examples of what search engines are looking for and what they are NOT looking for).
Note: the length of time that a website has been in existence can also be a factor when search engines determine if and where you appear in search results.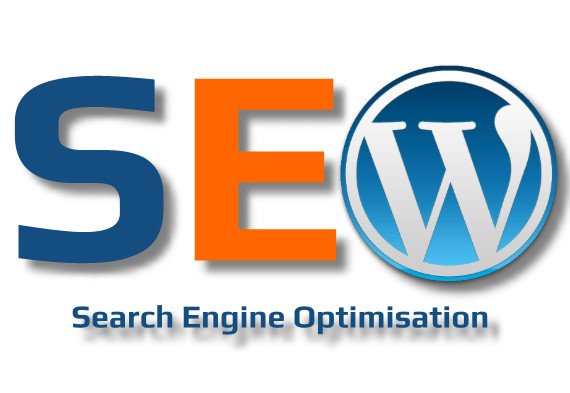 Website SEO – The Basics
SEO starts with your domain name.
Choosing a domain name in some cases can be a challenging thing, especially if you are in a common field and are a late comer as most of the good names could be gone.
What to remember – try choosing a domain that has a close relationship to your business and if possible has your business or service name in it (will be easier for people to remember) . Avoid using hyphens (-) in a name as google does not look favorably on them, for example www.yourdomain.com.au and not www.your-domain.com.au . Think about the length of the domain name as it will also need to go onto your business cards etc.. and once you add a email address it will make it even longer.
Page Content
The content on your pages plays an important role in website SEO. Each of your pages should be optimised for a particular phrase that you believe that potential visitors to your site may enter into search engines to find you. For this reason it is important to think about the content that you will be entering on each of your pages and work those SEO phrases into the page content. You need to be careful of over using the phrase and also it needs to make sense to the reader. Note: google is smart enough to determine if you have just added the phrase randomly on the page  or if it genuinely represents the theme of the page content and is relevant to that pages overall content.
Whilst we can take content that you may provide and in most cases tweak it for website SEO purposes, we can not come up with your content. We deal with a large number of different clients and each is unique in their own way. Even clients that have businesses in the same field are different. For this reason you will need to provide us the content for each of the pages that we are going to be building for you.
If you are not confident in writing the copy for your website there are wordsmiths/copy writers that you can contract to do this for you (we can put you in touch with someone if you need their services)
What Search Engines Are Looking For
Search engines aim to refer users to websites and content that is the most relevant to what the user is looking for. So how is relevancy determined?
Content: Is determined by the theme that is being given, the text on the page, and the titles and descriptions that are given. For this reason it is important that you think about the content that is to go on each page and focus the content to that theme and a key phrase that that page should be optimised for.
Performance: How fast is your site and does it work properly? We optimise your images (and PDF documents) when we build your site. Plus we use optimising plugins to so that pages load as fast as they can
Authority: Does your site have good enough content to link to or do other authoritative sites use your website as a reference or cite the information that's available?. Search engines want to display content that is relevant to what a potential visitor is searching for, for that reason you need to take care as to the content that is on your site and if you can get links back to your sites from what are called Authoritative sites. For example if you have a tourism based business/site then having a link from the local tourism body to your site will help with your SEO. having a link to your site from the local chemist probably wont help you.
User Experience: How does the site look? Is it easy to navigate around? Does it look safe?. Making the site easy to navigate will create a user friendly experience for visitors and will also make it easier for search engines to index your site.
It is important to note that content is king, the more quality content you have on your site (pages) the more search engines have to index. However content can become stale and it is important to note that search engines also take into account the age of the content, how long ago it was updated and how long it has been since content has been added. For this reason it is important to keep your site up to date. This can include updating images, updating text, adding new pages and if you have a section on your site for blogs, news etc (or similar) that you are regularly posting content to these areas.

What Search Engines Are NOT Looking For
There are many organisations that perform specialist website SEO services and some of them are legitimate and others are not.
Whilst we don't claim to be specialists in the field when we build your site we will aim to optimise your pages for you chosen key words/phrases (on page website SEO)
If you are a business owner with a current website you probably have received one of those emails saying that your website needs to be optimised and that they are website SEO specialists and can improve your ranking etc…
Our warning to you is to research these businesses before engaging them and even with a legitimate company that can charge large amounts per month for website SEO (in some cases more than $700 per month). Find out what they are going to do (as much as possible as they wont tell you all their secrets as then you wont need them) to ensure they will not be implementing tricks that will work against you in the long run..
You need to ensure that they are not doing quick fixes or tricks that may work in the short term but will work against you in the long run.
Note: google is continuously modifying its algorithm to catch these website SEO tricks and it will penalise you for them if they are found on your website.
if you're performing shady tactics or trying to trick search engines, chances are you're going to hurt yourself in the long run. Items the search engines don't want are:
Keyword Stuffing: Overuse of keywords on your pages.
Purchased Links: Buying links will get you nowhere when it comes to website SEO,
Poor User Experience: Make it easy for the user to get around. Making it too difficult for people to find content they're looking for will not help with your search engine ranking
What are the other types of website SEO that you can undertake?

The methods vary from technical practices you can achieve behind the scenes on your website ('on-page SEO') , which is what we covered above, to all the promotional 'off-page' approaches you can use to raise your site's visibility (link-building, social media marketing etc….).
What Else can you do
If you are business you should register it with Google. This will contribute to your website SEO.
IT IS FREE!!
You need to ensure that your business information is accurate (and you have the ability to keep it up to date):
When people search for you does your phone number show up?
Is the right address and website listed
are the right operating hours displayed
It also allows your to control how you appear on Google Maps
More information on registering can be found on the Google My Business Page
Note: You will need a Google Account.
If you don't have one you can create one for free.
The one account will allow you to manage many of googles services including Google Analytics
If you are launching a new Project or if your website needs rebuilding?
Contact Us for a NO OBLIGATION QUOTE →