Domain Name Registrations
Stones Throw IT is a TPP Internet domain reseller


Choosing a domain name in some cases can be a challenging thing,
especially if you are in a common field of business with many competitors with similar names as most of the good names could be gone.
What to remember –
Try choosing a domain that has a close relationship to your business and if possible has your business or service name in it (will be easier for people to remember) .
Avoid using hyphens (-), even though they are allowed, in a name as google does not look favorably on them, for example www.yourdomain.com.au and not www.your-domain.com.au.
Think about the length of the domain name as it will also need to go onto your business cards etc.. and once you add a email address it will make it even longer. (eg contact@yourdomain.com.au)
Basic domain Requirements are that Domain names must:
be at least 2 characters long;
contain only letters (a-z), numbers (0-9) and hyphens (-), or a combination of these;
start and end with a number or a letter, not a hyphen; and
not contain hyphens in the third and fourth position (eg. ab–cd.com.au).
You will also need to have your business/organisation details on hand to do a .au domain registration
Information Required :

The domain name that you would like to register
Business/Entity Name
ABN/ACN or RBN associated with the above
Contact Person
Address
Phone Number
Current Email Address
Use Australian Registrars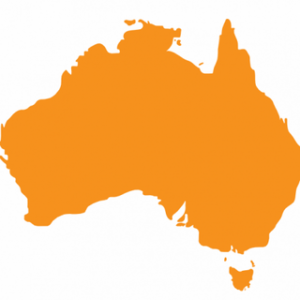 You can register a Australian Domain name from registrars located anywhere in the world.
Some registrars offer vastly discounted domains or/and offer services that you will never use to get your business (please read the fine print as sometimes this discount only applies to the initial registration and renewal fees are greater.
At the other end of the spectrum, if you registered you domain many years ago when the cost was high and have never moved your domain you could be paying to much. For example some traditional and well know registrars still charge close to $150 for a .com.au domain for 2 years.  So when your renewal comes check how much you are paying.
Scam information –: There are numerous registration scams going around and they have been around for a long time. They come via email and also via regular mail and their wording implies that your domain name needs to be renewed etc… read these carefully as they are not a renewal notice, they are an invitation/solicitation to register another domain name (that is similar to your legitimate one) at a hugely inflated price or to pay for search engine links (that don't exist). Many people have been caught out by these over the years, so check with the person that usually does your registration before proceeding with any of these solicitations.
Is your domain name actually registered in your name?
We register the Domain name in the owners name (not our own)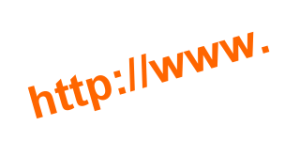 This is an issue as we have experienced in the past when taking over existing websites for new clients and we have needed to transfer the domain name – it is only then that the owners realise that the domain that they have been paying for is not even registered in their name (the previous person that was engaged to register the name for them had registered it in their own name).
Depending on the previous person/organisation that they were with this can be a simple process of transferring the domain and doing a transfer of legal ownership or a difficult one where the legitimate owner is not provided any of the information needed to transfer the domain name or change its ownership (we have come across both situations and with the latter in some cases it has been simpler to register a new domain).
Ownership can be disputed via AUDA but this can be a lengthy process and not all outcomes are favorable towards the legitimate owner of the domain.
In short when you register your domain name make sure it is actually registered in your/your businesses name.
You can do a WHOIS lookup for .au domains here and you can request the domain password be sent to the email on record here
Selling Your Business?
Transfer of legal ownership (for .au domains)

Many people are not aware that when they sell a business that has a domain ending in .au, AUDA requires that a transfer of legal ownership is done to transfer the domain to the new owner. This involves the submitting of a Transfer Of Legal Ownership (TOL) and paying a fee to get it done. When undertaking a TOL a submission is made to change the Legal Ownership of the domain name to the new owners. It contains information relating to the current owner and the new owner (fee must be paid at the time of submission). Once it is submitted an email is sent to the current owners (to the email that is on record) informing them of the transfer request and if they wish to either approve it or reject it (just need to follow the instructions in the email.  It is best to get this done on or just after settlement so that the current owner is available to approve the transfer.
Usually the cost of the TOL is paid for by the new owner however it depends on your settlement agreement.
NOTE: Undertaking a TOL will forfeit any remaining registration period left on the domain name and resets the registration period from the time of the TOL (the fee paid includes 2 years registration)
If we have registered your domain name for you we can initiate the TOL process for you and pay the required fees (we will invoice for reimbursement – just let us know if it is to be invoiced to the current or new owners).
Other Domain Name Information
What happens if domain name expires

it will affect both your website and any email addresses that you have associated with that domain
there are grace periods that allow you to renew your domain after the expiry date has passed however if it passes this grace period it goes back into the public arena where it can be snapped you by someone else
Domain options/extensions
These days there are so many domain extensions available that it can get confusing and costly to register every permutation of the name you want.
If you are a Australian business the recommended domain will end with the extension of .com.au (www.yourdomain.com.au), this will identify you as an Australian business and will be of benefit when looking to be found in search engines.
However if protecting your brand is important to you, you can register other extensions of your domain name (how far you want to go with this is up to you) just remember that if you register additional domains don't just let them sit there doing nothing . Set it/them up so that it /they point to your main domain (we don't charge any extra to set up these pointers/alias).
If you are launching a new Project or if your website needs rebuilding?
Contact Us for a NO OBLIGATION QUOTE →